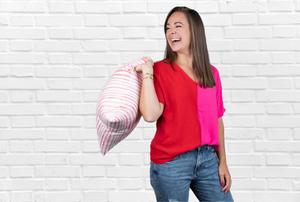 So Happy You're Here!
I'm Alex, owner & Designer here at AHA Designs! Our goal at AHA is to bring as much JOY as we can, one stitch at a time! Whether that be from a fun Embroidered Towel, or a Special Pillow on your sofa, we hope each design brings out a little Happy Dance each day!
For A Cause Coloring Pillows
We have enjoyed every second of donating our For A Cause Coloring Pillows! When you purchase a For A Cause Coloring pillow, it is yours to keep! With each purchase, we will be donating an additional pillow & a pack of markers to the pediatric floor of a local Hospital!!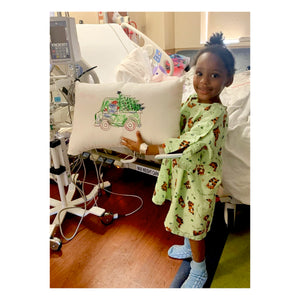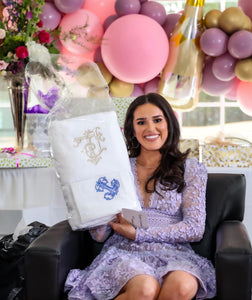 Bridal Registry
With a new name on the way, it is time for all new embroidered pieces!! Create a custom bridal registry filled with pillows, napkins, towels, etc with a monogram created just for you! A custom link with be created to share with friends and family to shop your registry. 
Our Workrooms
Locations
Fayetteville, NC
Goose Creek, SC
Contact US
ahadesignsnc@gmail.com
Check out our latest custom projects below on Instagram!!